The Kenan Theatre is a 265-seat, flexible space and home to PlayMakers Repertory Company's PRC2 – an exciting second stage series that brings three powerful works up close and personal each season.
Current Season at the Kenan Theatre
---
Announcement coming soon.
---
A Wild Ride Fueled by Wilde's Incendiary Letter This work in development explores Wilde's infamous account of lost love and betrayal, so beautifully expressed in his "letter from Reading Gaol," and takes us into his journey of transformation from the depths of despair to transcendent heights of forgiveness and understanding. The truth is rarely pure...
Read more »
---
A neighborhood finds renewal, healing and hope A Harlem community takes stock when a Chinese immigrant's shoe repair shop curiously doesn't open one morning. An array of customers including indomitable 11-year-old Clarissa and "gangsta granny" Bessie come to realize what the shop owner has meant to their lives. "the most uplifting and inspiring theater you'll...
Read more »
Seating Chart
---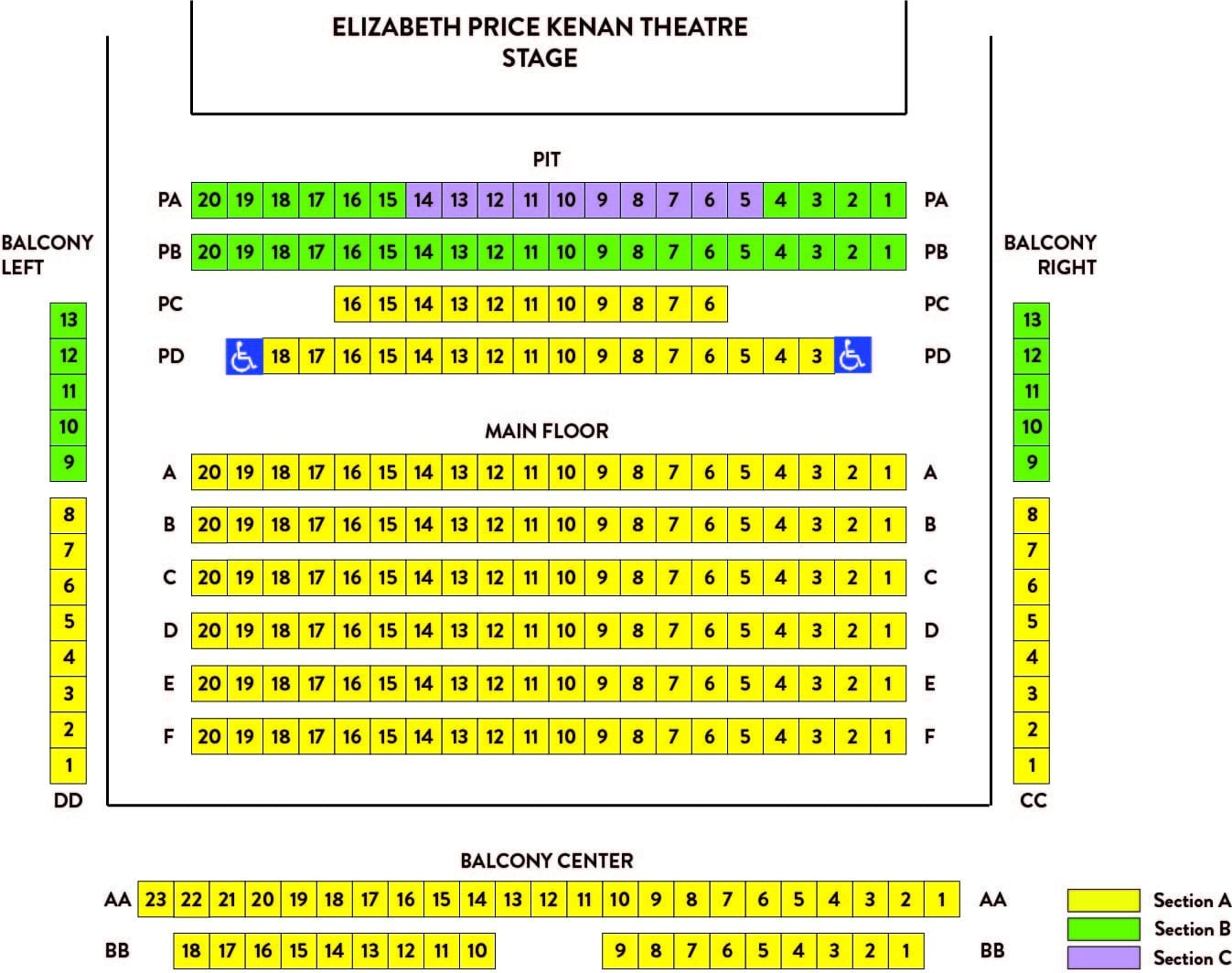 Click to expand